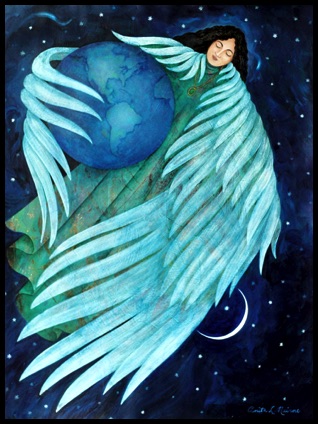 Thanks:
~ "I am so grateful that I found my way to Anita's painting class. She is a generous kind and brilliant teacher and human being. Lovely on all levels. Anita brings amazing emotional depth and wisdom to her teaching. She is able to meet her students at the level they need for their own unique creative processes to unfold at whatever level of technical skills they come with.
I feel encouraged by her kindness, skillful instruction and trust in my abilities to bring forth what emerges on the painted paper…wanting to be expressed …stories to be told …healing to be done …just playing with colour. I am often surprised at the beauty I am able to express with the Intuitive style process.
I am learning life skills. It's always my choice whether to paint certain images I see in my background work, or ignore them and see what else there is.
Sometimes there is a certain flaw or something that isn't perfect that I have painted...and we work with it...or paint all over the whole thing and start again. Empowering." ~ Peggy
~ "You have such a magical way of sharing your gifts and allowing the rest of us to jump on your "magic carpet". You just open that door into your incredible imagination and somehow it explodes our creativity - taking us again on another amazing journey of a lifetime. Thanks." ~ Pat
~ "Anita's classical art training coupled with her deep intuitive wisdom are alive in her painting and teaching. Her approach is unique and soul enriching - she honors and nurtures each student's vision. It has been my privilege to learn a deeper way to paint from Anita. She is truly an artistic midwife and a gift in my life."
~ Martha
~ "It was my first experience with painting. Anita stood beside me and held the doors open to my inner knowing while I peered inside. I had wanted to paint since I was a kid and always held back. Too much colour...thanks but I'll use black and white. Too expressed...Too permanent. Anita saw images in my art that were unseen to me and then guided me in exploring with my own eyes the inner 'David' that wanted to emerge.
That day I walked through the door to my love affair with painting and being an artist. ~ Freda
~ "The Intuitive Painting class was extra ordinary. I learned so very much and feel really good about myself (not that I have any talent) but the results were really gratifying. Everyone I show my work to is as excited as I am about it...Thank you for this class. Once again it requires no talent initially and the results are amazing. I can see this being used as a therapeutic tool for building self-esteem as well as just plain enjoyment." ~ Gary
THE INTUITIVE PAINTING PROCESS
Creating is the true human expression, an experience to be shared. It gives us self-appreciation and self-worth. By opening to our creativity we become open to new ideas. The creative process encourages interaction and understanding. It exposes our blocks and gives us the courage to release them in a gentle, non-threatening method. Intuitive painting brings passion to our lives and allows us to look at life through more perceptive eyes. Our vision expands from the 'eyes' to the heart. This has a positive effect on all aspects of our lives.
Creativity comes from within. Yearning can never be satisfied from outside. Inside is a well of inspiration, our source of originality ~ who we are. When we open to our creative process other blocks in our life move. Within is an artist waiting to be uncovered, wanting to communicate through the creative process. As children we receive imprints from parents and teachers, 'You do not have the ability to draw, paint, sing....' This 'voice' constantly reinforces our lack of ability. Negative imprinting interferes with personal relationships and our ability in the workplace. It is important to expand trust in our innate creative ability through positive affirmation to reverse this imprint. My stress-free method of teaching allows everyone to become an 'artist' in a very short period of time. Artistic skills are NOT necessary nor an advantage. Intuitive painting teaches a new positive way of perceiving our abilities. By making this creative process simple and fun it is remarkably easy to overcome fears of inadequacy.
PERSPECTIVE
Everyone is an individual and will discover the painting process in their own way and express their personality and integrity in their paintings. Participants will learn that a painting has many aspects and emotional impacts when viewed from different perspectives. Paintings, like relationships, must be viewed from all angles to be truly understood. We have been taught to view life with tunnel vision. Intuitive painting offers a wide-angle view.
Although I demonstrate a variety of techniques to create a desired result, it is always up to the individual to make their own choices and to learn to listen to their heart and communicate with the images in their painting.
Contact: anitanairne@telus.net
INTUITIVE PAINTING CLASSES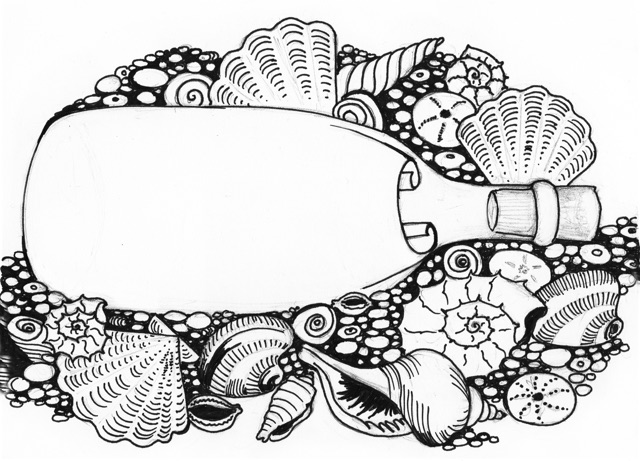 art is the exploration of emotion
~ the essence of life ~
Developing our creative potential by exploring our inner-self with the physical tool of paint, in a secure environment without fear of failure, validates our power and belief in self.
Create from the Soul to Expand the Heart
~ No Experience Necessary ~
~ First-time painters can learn to draw and paint easily and confidently in a stress-free environment.
~ Skilled artists can release blocks and reach beyond their eyes into their inner vision and discover a new
way of creating.
~ Artist quality supplies are provided, students do not need to purchase anything.
~ Small class size insures personal interaction.
CREATIVE GOALS
Creativity should be a surprise. If you already know what you are going to express there is less room for new experience. When you reach a space in a painting where you feel blocked, relax, keep painting; it will become what it wants, when it wants. Feeling lost when you begin a painting is good. Become familiar with being lost; this is the way we find new and exciting things that we never thought possible. These "difficult" areas often become our most beautiful expressions. As in life, difficult moments are often followed by an opening, an understanding, an opportunity for growth.
~ Each student is encouraged to reach their inner vision and to allow their feelings to be expressed in their art.
~ The emphasis is on learning to paint from your heart and soul, a healing process to assist you in gaining inner strength and inner vision.
~ There is no attempt to conform your painting to any other artist thus there is no competition or criticism, only positive assistance in bringing out a desired effect.
~ Depending on ability, students will learn to prepare their paper or canvas and learn techniques for applying acrylic paint to give different effects.
It is very exciting to learn to allow images to grow from the paint on the canvas.
The results can be unique and always surprising.
THERE ARE NO MISTAKES, ONLY NEW OPPORTUNITIES
DAILY CLASSES ~ Two-hour classes, Monday to Saturday from 10 till noon ~ $40 or 10 till 1:00 ~ $60
(no set number of classes) ~ Maximum 3 students per class, artist-quality supplies provided.
Contact: anitanairne@telus.net
INTUITIVE PAINTING ~ Vancouver, B.C.
The Gift of Creativity
Perfect for last minute gifts for family, friends or co-workers.
Open to your Artist within: NO experience necessary, lots of personal attention. Learn to paint in a stress free, relaxed atmosphere. Artist quality materials supplied.